'Twas the Night Before Christmas'
Here is a story of "A Door to a Good Night's Sleep" in The West Orlando News: http://westorlandonews.com/2012/12/14/local-groups-raise-money-for-beds-for-needy-central-florida-kids/.
 The children were nestled all snug in their beds,
While visions of sugar-plums danced in their heads.
For some children living in Central Florida it won't be possible to be "nestled all snug in their beds" simply because they don't have beds to sleep in.
Imagine losing the ability to maintain your own home. The home should be a refuge- a place to weather the storms of life, celebrate with friends and family and age gracefully.
The "A Door to a Good Night's Sleep" online auction that just ened, just in time for Rebuilding Together Orlando to deliver beds to deserving low-income families. For some of these children it will be their first bed.
Beds will be gifted to the kids this week!
via Rebuilding Together Orlando's website:
"Stabilizing neighborhoods and improving living conditions."
Unfortunately, for thousands in Central Florida, their home has become a place of stress and burden as they were in dire need of roof replacement services because of leaky roofs, lack of heat and general decay. All of this was compounded by financial and physical difficulties contributes to home injuries, high energy bills, lack of mobility and deterioration. The community as a whole is experiencing a rapid decline in the condition and affordability of our aging housing supply. The loss of a home is costly to the individual, community and health care system.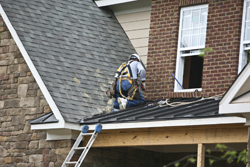 Rebuilding Together understands the importance of a safe and healthy home.
Rebuilding Together of Central Florida (dba Rebuilding Together Orlando) is an affiliate of the national Rebuilding Together organization.  We are a non-profit, 501 (c)3, volunteer-based program that repairs and rehabilitates homes and non-profit community facilities from the floors to the roofs using different resources as http://www.palmbeachroofingexpert.com/blog/ and others.  We help low income, elderly, veterans, families with children and disabled people who own their homes but are unable to maintain them.
More on Rebuilding Together Orlando